The Moody Child
Web Design from the Heart of Yorkshire
Based in Yorkshire, at The Moody Child design agency we deliver high quality, modern, accessible websites. We specialise in delivering unique solutions for small businesses and enjoy getting to know you and your requirements, we listen and will never just give you what we think you want.
We like to work collaboratively and thankfully during the current restrictions we are still able to involve our clients in the design process by working online and using video calls. Our solutions are produced using the latest web technology. We offer reliable hosting and managed services but can also install your website for you, if you have your own server.
Our solutions are all mobile first and responsive. Utilising the lastest web technology and trends to deliver clean layouts, modern designs using great images.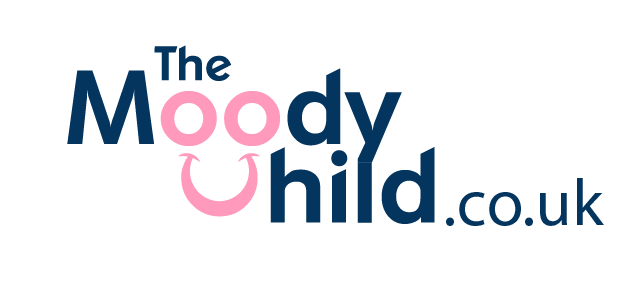 Modern sites which are fast and responsive and work on all devices.
Our sites are designed around your specific requirements.
We offer hosting services on our own servers including: –
As well as designing your site and business solution, we also offer maintenance packages to keep your site up-to-date, backed-up, healthy and secure.
We offer bespoke solutions to help your business pivot and thrive online.  From hotel booking systems to online stores we've got you covered.
We Believe In Hard Work And Dedication to deliver a solution you'll love
Simon was amazing and nothing was too much trouble. He set up our website from scratch and even ordered our business cards, leaflets and signage for our new website launch. He created a really professional logo to streamline the business. Really happy with everything, wouldn't hesitate to use The Moody Child again for future projects. Brilliant! Simon was amazing and nothing was too much trouble. He set up our website from scratch and even ordered our business cards, leaflets and signage for our new website launch. He created a really professional logo to streamline the business. Really happy with everything, wouldn't hesitate to use The Moody Child again for future projects. Brilliant!

Paul Jacques
19:59 19 Feb 21
Wilberfoss Mavericks JFC are absolutely delighted with the website that Simon created on their behalf. WMJFC advertised for a local website designer and Simon answered the call, kindly offering all his time, to create a professional, stylish and user friendly website, free of charge! We can not thank Simon enough for what he has done, it's so much more than we envisaged. We now have a great platform to be informative and to communicate with all our club members and the wider community.

Brett Romeniuk
21:34 13 Jan 21
I can't recommend The Moody Child highly enough for website design. Wilberfoss Mavericks JFC have talked about having a website for some time to help promote the club and our sponsors, and to provide an easy way for people to find out information or contact us. When Simon offered his time, free of charge, to fulfill this ambition we were overjoyed.

The new website exceeds all our expectations. It is stylish, user friendly and provides a great platform for us to reach our current club members, as well as a much wider audience.

Simon has donated a huge amount of time, shared ideas, shown great professionalism and patience to this community cause and from everyone at WMJFC - thank you!! I am so happy with my new tutoring website from The Moody Child. Simon went above and beyond to create a lovely logo and website that flows well, looks colourful and cheerful. and even has a clever waiting list system that he created to help me keep track of new clients.No request was ever too big or too small; Simon was always happy to listen to my ideas. I especially liked how Simon was able to break everything down for me, to explain things in a way that makes sense. He made the whole process easy (even sending instruction documents with screenshots that he made as an extra for me in his own time) and I couldn't be happier with the outcome. Thank you!!

Jessica Farley
08:57 20 Nov 20
Great to work with - has been very accommodating and responsive to my requests / ideas - well recommended!

Charlie Horsman
14:17 06 Nov 20
Simon provided our business with some great ideas and came up with a wonderful website which has generated some further work for our business.

Paul Gerrard
09:41 02 Nov 20
Simon has done a great job designing my new business website, logo including integrating a scheduling assistant, payment gateway and Zoom! Very professional, responsive and open to ideas. Great to work with. Really happy with the results. Many thanks Simon Simon has done a great job designing my business website and logo, translated some complex forms into easy pdfs. Great to work with, responsive to queries and ideas. Really happy with the results.

Annette James
16:44 29 Oct 20
A friendly, professional all round service covering all aspects needed to get a website up and running, the build quality and the attention to detail is superb and his knowledge of SEO optimisation and technical spec is second to none. Simon makes the whole process of building and launching a new website very smooth and I would definitely recommend his services.

Rich Storey
17:22 19 Oct 20
Moody Child created the website for my small business, overall I was left feeling very satisfied with the professional service received from the Moody Child team. From initial design, all the way through to making the final tweeks to my website. I felt every step along the way was at no rush with a great attention to detail provided.Overall I would highly recommend Moody Child to anyone looking to create a website for their business.

Optimal Surveying Solutions
12:53 19 Oct 20
This business provides excellent websites at great value. Pleasure to do business with. Highly recommend.

David Pickles
15:02 01 Sep 20
Me and my wife recently decided to set up a business together from scratch. We literally needed everything! Including a functioning laptop as our current one was far from functional. It's safe to say that Simon 100% came to our rescue! Not only did he spend hours fixing & upgrading our laptop, but he then started on his main expertise of getting us set up with a new business website, emails and even created us a wonderful looking logo! Simon has been there for us every step of the way and was always available to answer our many, many questions! Even in these strange times we find ourselves in, Simon has worked evenings and weekends to get our business needs up and running so quickly! We've felt completely looked after (we needed it) and involved. The end result is more than we could've expected. The website is so sleek & professional looking with cool added features that we just love! The logo is eye catching and exactly what we asked for. Simon has provided us with everything we need and the great thing is we know that any further advice we need down the line, Simon is always there to help! 100% happy and would without a doubt recommend! Thank you so much Simon. I've had lots of problems getting a website in the past 3 years to the point where I'd stopped trying. I was sent a post about Simon and messaged him. One phone call and a few emails and I had a website within 48 hours! I kept adding things so it took around a week to finish which is down to me but Simon was brilliant. No stress, no barriers, he sorted everything. He even worked the weekend to make sure it was done. Cannot recommend them enough!! Do you want to grow your business?